It can probably save your wrists. For that, I meant Trackballs.
I know some readers here are fellow photographers who, like me, tend to spend hours in front of the computers, pulling sliders. There are afew input tools that we generally use to get our job done. The most common ones being the mouse and the tablet. While the mouse has been my weapon of choice for the last decade, prolonged usage gave me an aching wrist. That usually meant that I have to stop work just to give it some time to relax. I have a Wacom tablet and it's great, especially when used with Photoshop, the precision is unmatched. But it suffers the same problems as the mouse when it comes to extended use. Just imagine writing for 3 hours… kinda like writing an essay during an exam, maybe easier… but still a pain for folks like me.
While doing my regular geek rounds at Challenger, I saw this Logitech Trackball and was immediately drawn to it. Partly because I thought, "wow… people still sell this crap!". I used to own a trackball some 15 years ago and I remembered I hardly used it because I had no idea how to control it. Being the typical online shopper, I googled "trackball reviews" right there and read a couple of positive reviews (with regards to using with Photoshop and Lightroom).  So I made the 79 dollar purchase and it's turning out to be one of my best buy this year (good fight between this and the Xootr).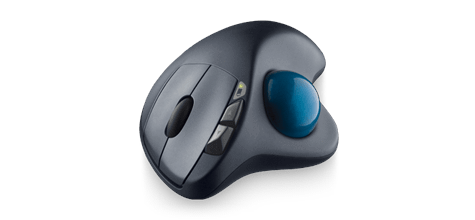 Like what's mentioned in the Logitech website, it has a rather small footprint (note: it's NOT small, but unlike the mouse, you don't need any real estate to move, saving space) and a really comfortable grip. It took me less than 10 mins to get used to it and within a day, I was using it like it was a mouse. Cleaning only involves popping the ball and removing whatever dirt that's stuck in there. The simplicity of this device makes me think it will probably outlive the software driver support, if the wireless transmitter doesn't fail.
That's all for my geek minute